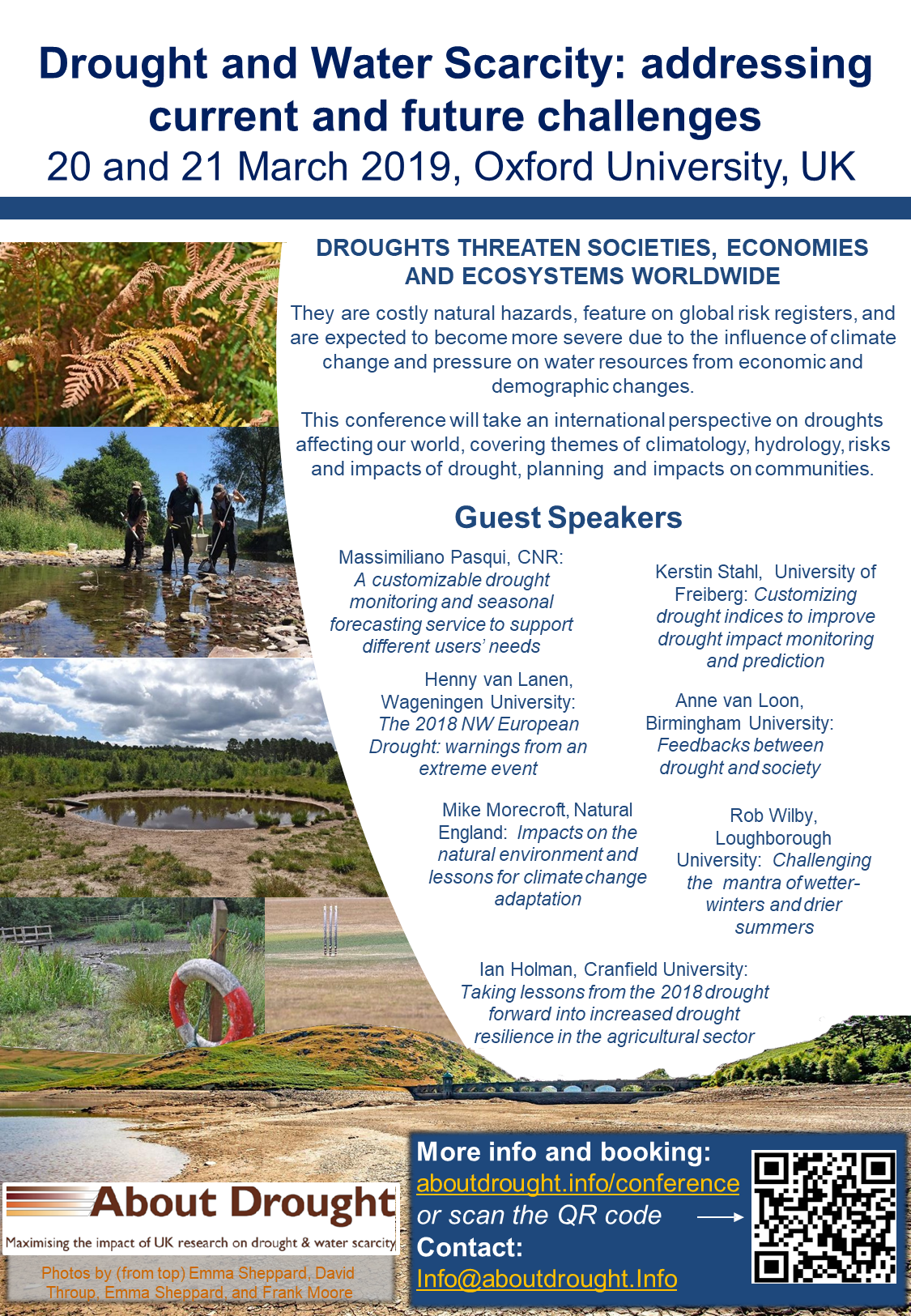 20-21 March 2019
Location: Pembroke College, Oxford University
Event organiser: UK Drought and Water Scarcity Research Programme
Event type: Conference
Bookings: book online
The UK Drought and Water Scarcity Research Programme is proud to announce its International Conference to be held at Pembroke College, Oxford University, over 20 and 21 March 2019.
DROUGHTS THREATEN SOCIETIES, ECONOMIES AND ECOSYSTEMS WORLDWIDE
They are costly natural hazards, feature on global risk registers, and are expected to become more severe due to the influence of climate change and pressure on water resources from economic and demographic changes.
This conference will take an international perspective on droughts affecting our world, covering themes of climatology, hydrology, risks and impacts of drought, planning, and impacts on communities.
Programme
The programme has now been finalised: view the poster and oral presentations (pdf).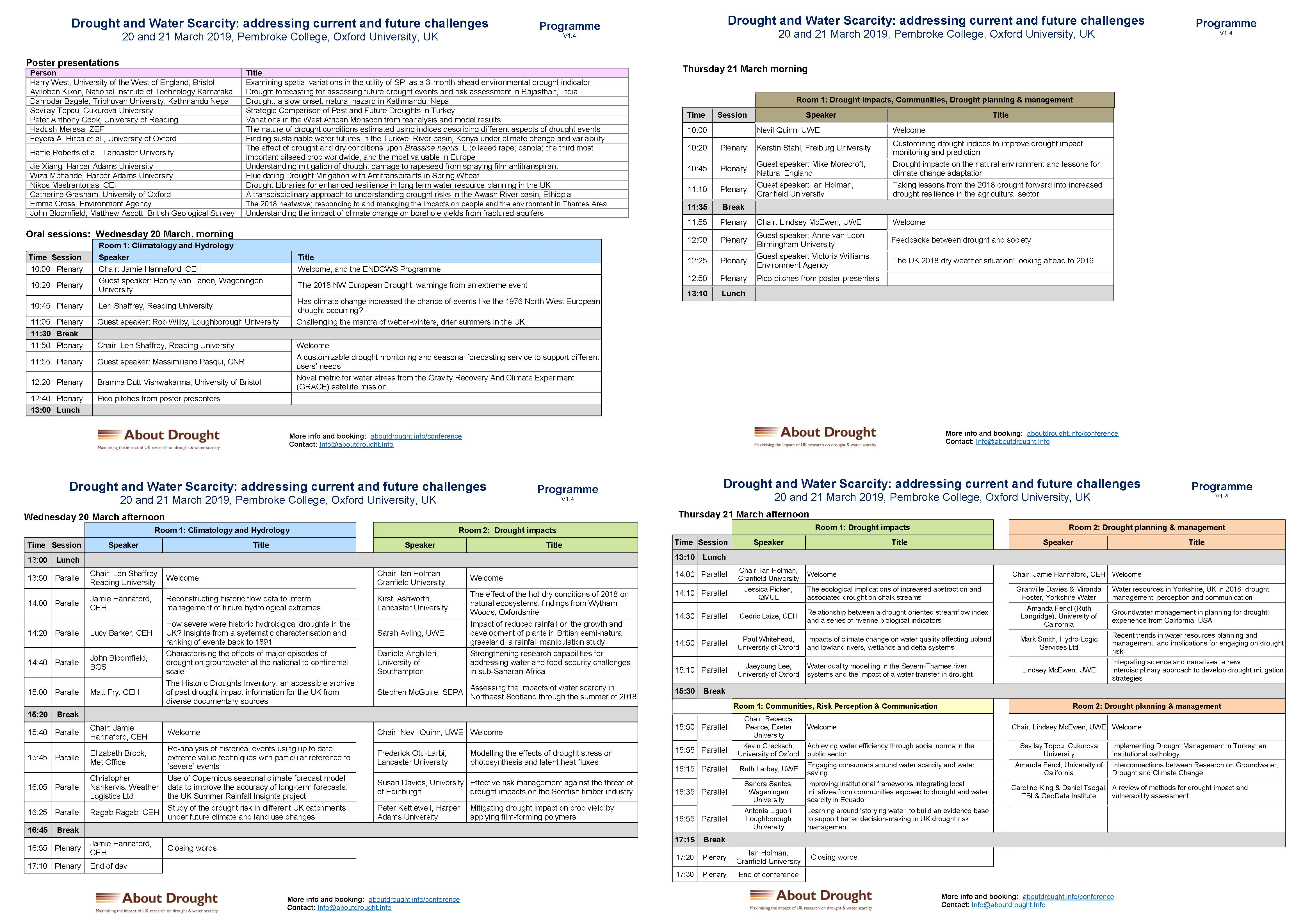 Guest speakers
In addition to submitted abstracts, we have invited a number of esteemed researchers to speak on different aspects of drought, including:
Massimiliano Pasqui, CNR: A customizable drought monitoring and seasonal forecasting service to support different users' needs
Anne van Loon, Birmingham University: Feedbacks between drought and society
Henny van Lanen, Wageningen University: Recent international experiences and the 2018 drought in NW Europe
Ian Holman, Cranfield University: Taking lessons from the 2018 drought forward into increased drought resilience in the agricultural sector
Mike Morecroft, Natural England: Impacts on the natural environment and lessons for climate change adaptation
Kerstin Stahl, Freiburg University: Customizing drought indices to improve drought impact monitoring and prediction
Rob Wilby, Loughborough University: Challenging the mantra of wetter-winters, drier summers in the UK
Booking
Please use the online booking system to reserve your space at the conference.
The conference spans over two days. Tickets are available for the whole conference (£90) and individual days (£50).
Accommodation can be booked, and is provided at Pembroke College comprising single ensuite rooms, with breakfast included (£80).
Contact: info@aboutdrought.info
Download the conference poster (PDF)
Download the programme (PDF)