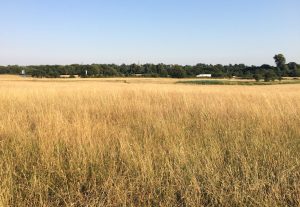 Agriculture is often the first sector to experience severe impacts of water scarcity and in a drought which can then propagate rapidly through the fresh produce supply chain to retailers and then customers.
Significant socio-economic impacts and market responses can then impact on the primary production sector as well as many dependent downstream services including processing, packaging and distribution. Identifying drought risks, resilience and mitigation measures is therefore central, combined with improved forecasting and early detection of drought risk. It is also recognised that managing agricultural drought risk needs to be aligned with strategies to manage risks arising from both a meteorological drought and changes in water regulation; both water scarcity and drought responses need to be considered collectively.
About Drought has worked with government agencies, water companies and regulators, sectoral organisations including the NFU (National Farmers Union) (link to case study) and AHDB (Agriculture and Horticulture Development Board) (link to case study)  and directly with farmers (link to it rains too much for drought video).
The Agriculture work stream has:
Posted October 2019