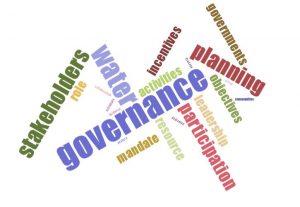 About Drought has given people creating water policies and strategies, face-to-face access to scientists at the forefront of drought research through a series of workshops held around the UK. Many of our key collaborators from government agencies and regulators who feature in the About Drought Handbook highlighted the value of this access and the importance of continuing to provide opportunities to engage with experts who are at the cutting-edge of drought and water research.
Currently the National Water Resources Planning Framework is pushing water companies to work together to build resilience into water management with clear, joined-up direction from Government departments, agencies and water regulators. This has been behind the need for About Drought to produce meaningful, accessible and easy-to-understand data that is just as suitable for internal as external communication with non-technical audiences. Our remit was to address key priorities including river flows, abstraction, reservoir management and communicating with the public, communities and business.
While providing tools to support development of a national approach, About Drought has also provided the data to develop locally relevant drought indicators.
Our response to what stakeholders in the public sector were telling us included developing a strategic planning tool kit for local authorities developed in a workshop with Bristol City Council.