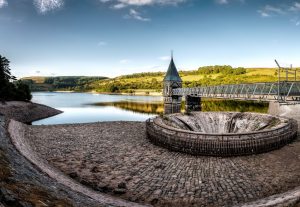 While the UK has a very well evolved framework for drought and water resources planning, there remains a need for innovative approaches to enhance robustness, particularly considering concerns about future droughts exceeding historical precedents used for planning.
Similarly, while hydrological monitoring is advanced, forecasts and outlooks remain highly uncertain, hindering their uptake by planners, despite recent advances. The methodologies and evidence being developed in this programme have the potential to inform developments in the operational drivers in water resources planning and drought management which are currently underway (in 2019).
About Drought has worked with a range of water industry stakeholders (water companies, regulators, consultancies etc.) to define the key priorities via workshops and other engagement activities early on, ranging from abstraction and reservoir management to communications channels and insights.
The Water Supply workstream has:
Developed standardised stress tests and tools for risk-based water resources planning
Provided recommendations and guidance for hydrological modelling in practical applications
Developed tools to monitor, forecast and manage drought.
Posted October 2019