MaRIUS LIVE! Managing the risks, impacts and uncertainties of droughts and water scarcity was held on the 2nd of November 2017.
Trevor Bishop, Director of Strategy and Planning at OFWAT, described MaRIUS as "one of the most important bits of research that we've seen in drought and water scarcity" as more than 80 delegates met to hear presentations setting out the findings of the project's research and the outputs available for use.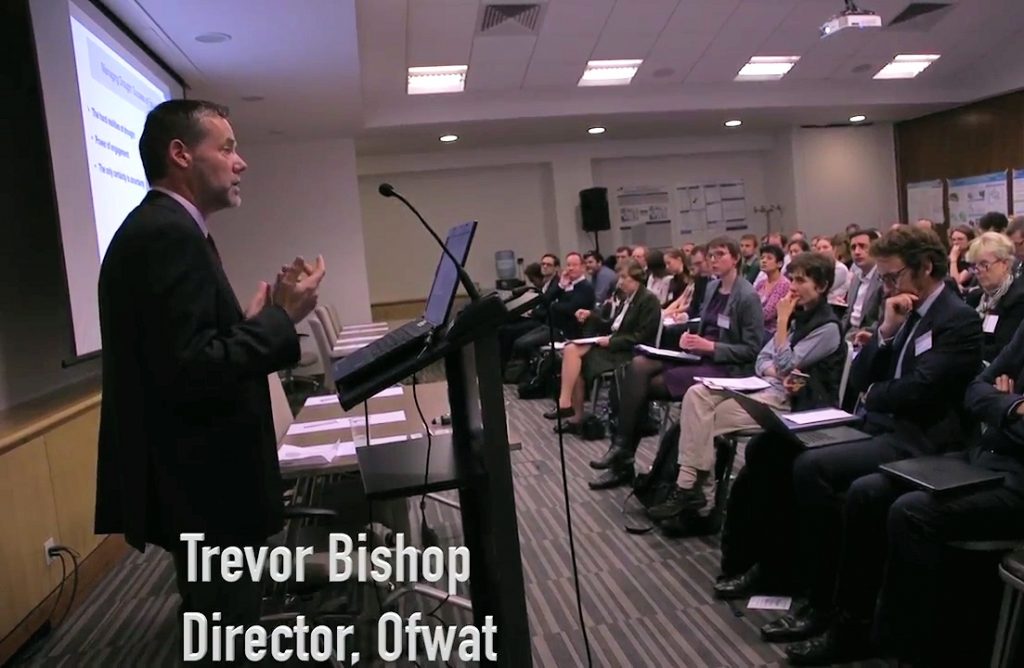 Trevor gave the opening address with Professor Jim Hall, Director of the Environmental Change Institute at Oxford University, PI of MaRIUS, summarising the project for audience members representing water and energy companies, regulators, consultancies and researchers.
The project researchers took the opportunity to outline their findings on the effect of drought on people and the environment, covering topics of governance, communities, drought management , hydrology, water quality and resources, aquatic and terrestrial ecology, agriculture, the economy and electricity supply.
Feedback from the half-day event has been very positive with the project's datasets generating particular interest. Films will shortly be available from MaRIUS Live! One giving an overview and flavour of the event – including an interview with Trevor Bishop on the value of MaRIUS – and the others featuring the series of presentations. All links will be published here on AboutDrought and the MaRIUS website.
If you attended MaRIUS LIVE! But have not yet given your feedback, please complete the feedback form.
The post event delegate pack, including slide presentations and other materials, are now available. Links to Videos of the presentations are listed on this website.
For more news on MaRIUS visit the project website.