UK Drought Portal put to the test in 2018 drought
"Some of this data is quite technical, having it visualised so clearly is very useful because it is so easy to share."

Miranda Foster, Senior Hydrologist, Yorkshire Water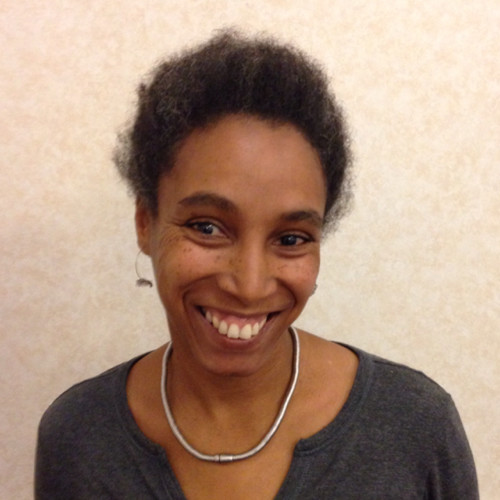 Miranda Foster, a hydrologist with Yorkshire Water for 18 years, was just one of the programme's water supply stakeholders who was able to use the UK Drought Portal to provide current, reliable and easy-to-access data in the prolonged dry spell in 2018. 
The UK Drought Portal is a near real-time tool allowing users to explore up-to-date data and monitor current regional dry weather status across the UK. The tool shows the relative magnitude of drought events within river basins and individual catchments, based on rainfall deficits over durations ranging from 1 to 24 months.
It has been developed by the Centre for Ecology & Hydrology (CEH) as part of the About Drought research programme, using drought indicator datasets developed by the Historic Droughts project and DrIVER, which was also NERC-funded. Miranda says: "The Drought Portal gives us a spatial as well as a temporal picture and it confirms our data in a very quick and easy way. We have our own drought severity calculations for single sites but to have it shown for catchments is very useful. The visuals are easy to convey to others in Yorkshire Water and we used some of it to support our drought permit applications to look at the severity and extent of how conditions developed over time." 
Providing early warning signs of drought
The Drought Portal is interactive and has been designed to support monitoring of water supply conditions and provide early warning signs of drought, exploring past drought characteristics in specific areas of interest as well as time frames, based on rainfall. Users can view Standard Precipitation Indexes (SPI), an indicator of drought that is widely used internationally for drought monitoring, by geographical area, including by postcode, and by time frame, going back to 1961.
"Some of this data is quite technical," says Miranda. "Having it visualised so clearly is very useful because it is so easy to share."
The Drought Portal also contributes to CEH's monthly Hydrological Outlooks and to the National River Flow Archive, with Yorkshire Water able to commission bespoke outputs. Miranda adds: "The bespoke river flow forecasts presenting data with a red, amber and green alert format as opposed to just tables and percentages has been very good and I have been able to feed that information to those who need it. 
Providing clear evidence to support drought permits
"For instance, last summer [2018] was the first time I have been involved in applying for drought permits. For quite a few years the focus had been on flooding because droughts were relatively unusual but as shown in 2017-18 they are still very much an issue and with climate change they are likely to be more frequent."
Yorkshire Water successfully applied for two drought permits to increase annual river abstraction limits in preparation for another dry winter and in anticipation of high winter demands in 2018-19, using evidence from the Drought Portal and many other analyses. These permits were granted but were not implemented as winter demands were not high and there was some recovery in reservoir stocks.
Miranda says: "It has been very interesting to work with About Drought. We have used maps from the Drought Portal and our local Environment Agency colleagues have said they found these a useful clear depiction of the severity and extent of drought."
Interview by Sally Stevens
Posted October 2019