Drought and Agriculture National Farmers' Union
"Water scarcity is becoming an increasingly important issue in terms of overall management of water – in flood as well as drought. Likewise, the farming community is increasingly vulnerable to water scarcity both in terms of physical access and from regulation, for instance around abstraction."

Paul Hammett, National Water Resources Specialist, National Farmers' Union
Paul Hammett joined the MaRIUS project's steering group having been appointed as the first National Farmers' Union (NFU) National Water Resources Specialist in 2012, the year in which the UK faced its most serious water shortage since the 1976 drought.

He says: "Farmers are at the sharp end of regulation control during low river flows, and throughout the time of the UK Drought and Water Scarcity Research Programme we've had a series of dry summers which has made the need for better data very real.
Farming community is increasingly vulnerable
"Water scarcity is becoming an increasingly important issue in terms of overall management of water – in flood as well as drought. Likewise, the farming community is increasingly vulnerable to water scarcity both in terms of physical access and from regulation, for instance around abstraction."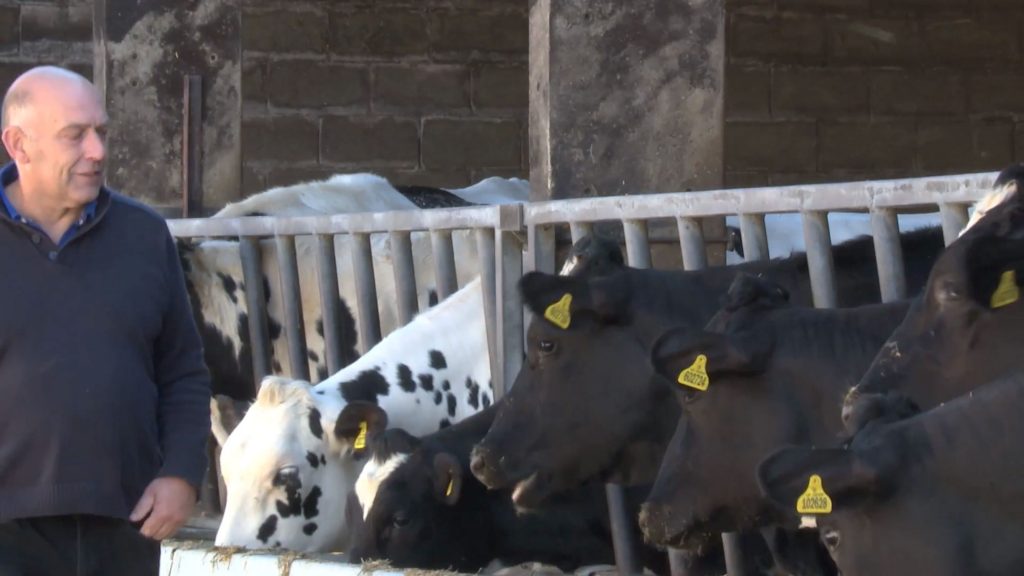 The value of making improved and widely available access to at-a-glance data such as the UK Water Resources Portal which shows flows in more than 300 UK rivers is summed up by the dilemma faced by a Bedfordshire farmer shortly before Paul gave this interview. Having just planted a field of winter cabbage the NFU member out of the blue received a letter from the Environment Agency ordering him to stop irrigating because flow in the River Ouse had fallen below a particular level. The following week's weather was dry and all the plants died.
Paul explains: "Not only did that farmer lose that crop he is now concerned that his buyer will mark him down as vulnerable to drought and will take the contract elsewhere, the shock was that the river levels were so low so late in the season.
"The way he can be helped in the future will be by having more information on what the flow is like in his river and what might happen at an earlier stage – just knowing that a week in advance could have avoided this situation.
"We would like to see more value added to the research programme to give users that extra granularity in information. If they know something is going to happen, even just one week's warning will be helpful.
Local data on water availability
"The challenge for us all is that water availability is so localised – but it is also a great opportunity for people to understand that the power of some of About Drought's research outputs is such that it can go down to a reasonably local level and that's exactly where we need to get."
Like many of About Drought's stakeholders, the challenge for the NFU has been in both staying abreast of the broad range of activities, events and outputs, picking out what is relevant to their sector and having the resource to match the scientific and academic outputs.
ENDOWS' mission to co-develop data into usable and accessible data visualisations and products through feedback and workshops has been highly valued by our sector partners but they nevertheless say that even more could be done and that they are loathed to lose the effective community and connections that have been built.
Paul says: "Pre-programme, the NFU had existing good contacts with Cranfield University and the benefit of About Drought has been a widening of that sort of access, it has been really useful to have an improved relationship with the likes of the Centre for Ecology & Hydrology (CEH).
"The main benefits to being involved have been making sure that tools are being developed to help farmers manage the risk of water scarcity and I am really interested in what ENDOWS will do next to support the farming community in the application of the data.
DRY captured the impacts on farmers
"Also the DRY project has enabled us to capture more of the impacts of drought on farmers which are sometimes under-represented because not a lot of them are statistical.
Farming needs to take full advantage of the opportunities presented to us but farmers are basically self-employed businesses or SMEs (small to medium enterprises) and as such struggle to justify taking a day away from work to join events – it's an issue across the board in everything we do. So we were really pleased when DRY adapted to their circumstances and set up an early evening teleconference that was joined by 15 farmers from across the country."
DRY's innovative, interdisciplinary and regional approach empowered farmers and rural communities to tell their stories which have been recorded as conversations, podcasts, songs and videos and are available through the DRY Utility online searchable database. Father and daughter Cambridgeshire dairy farmers David and Fran Herdman featured in one of a series of drought myth-busting videos produced by the University of the West of England talking about how their business is affected by drought.
Paul says: "It is a really good example of the benefit of the programme to the agricultural community."
Interview by Sally Stevens
Posted October 2019