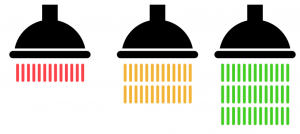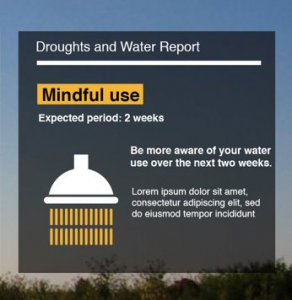 "The results span both social media and traditional media platforms, embracing the humorous side of water-saving and aiming to draw in a new, younger audience with different attitudes to consumption and waste"
By Dr Rebecca Pearce
Research Fellow at University of Exeter, who was the social science coordinator for About Drought
What's the secret to persuading Millennials to change their habits and save water when drought looms? Who better to come up with effective answers than students from the School of Communication Design at Falmouth University?
The results are an inspiring range of peer-to-peer dynamic ideas and three will be showcased to delegates at this week's Drought & Water Scarcity Conference at University of Oxford's Pembroke College.
Having visited Falmouth in December 2018 to brief students extensively, I wasn't sure how much of what I had said or presented to them would engage their creativity but they clearly listened carefully, carried out a substantial amount of work, and have come up with some great concepts. They have done a really excellent job and I would have liked to be able to showcase more of the results.
The quality is so high that I believe there may be some key players among the water companies and regulators that will have specific interests in some of the proposed approaches.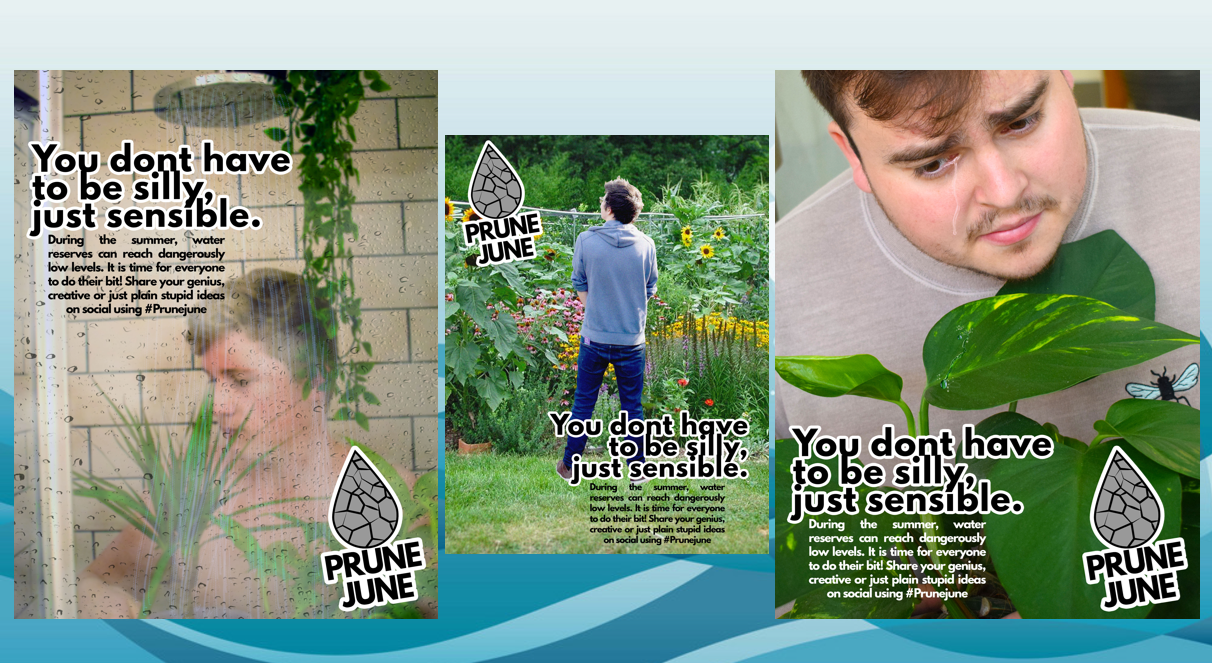 I asked the students to shake-up the way we talk about drought and water-saving. Challenged to create a media campaign to raise awareness of water scarcity, drought, or a water-saving product, the results span both social media and traditional media platforms, embracing the humorous side of water-saving and aiming to draw in a new, younger audience with different attitudes to consumption and waste. They have clearly understood that I wanted a new narrative and approach to drought and water scarcity and they really delivered on this, having undertaken their own market research to fully understand their audiences.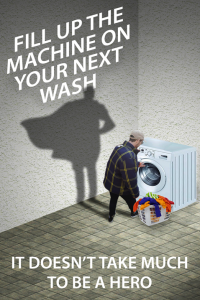 Much of the work is based on humour rather than education or negative approaches such as rationing and threatening hosepipe bans. As the students pointed out, Millennials use a lot of water, few have gardens and hosepipes, and most don't pay for their water directly as they either live at home, where parents pay, or in shared accommodation with bills included. They have no idea of the cost of water or the impact of using too much and therefore our current approach to water-saving campaigns will cease to be effective as baby boomers decline in number.
Innovative ideas include:
A Spotify Drought Playlist of 3-minute songs to shower to
Water-saving superheroes who feature in a series of funny and effective YouTube & TV adverts
A public installation of a glass shower cube which projects a water-saving superhero inside – viewers see the benefits of switching off whilst soaping up
A drought severity traffic light system applicable to weather forecasts, weather apps and water bills
Social media water-saving challenges
A water-saving week in June with plenty of neat ideas to make people sign-up to be water-savers and show-off their water-saving habits on Instagram etc. Popular online green influencers would be approached to get involved
Ambient stickers for sinks and toilet floors, with associated poster campaign showing things that Millennials save for, going down the drain as they waste water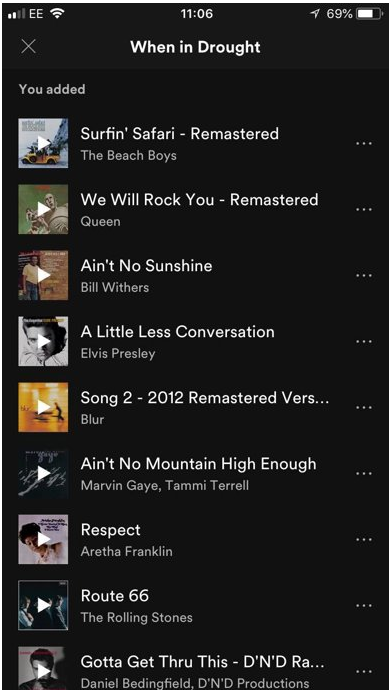 If you are joining us at the Drought and Water Scarcity Conference on March 20-21 (2019) you can see a display of work by the students on the 1st floor, in the Andrew Pitt room. The students would love to hear from anyone interested in taking forward any of the campaign ideas commercially. It would be great if this competition could provide them with a springboard into a rewarding and creative career.