DRY: The Diary of a Water Superhero
A bright, engaging story book has been produced for use in primary schools, with accompanying teacher's notes and is due for publication later this year (2019). Designed to inform children to become champions to change behaviour, 'DRY: Diary of a Water Superhero' follows the story of an ordinary schoolgirl who becomes a water hero during a drought in the UK. The thought-provoking storyline encourages class discussions on how we treat water and how we can all save water as well as including activities.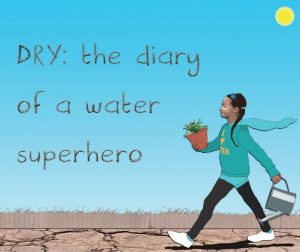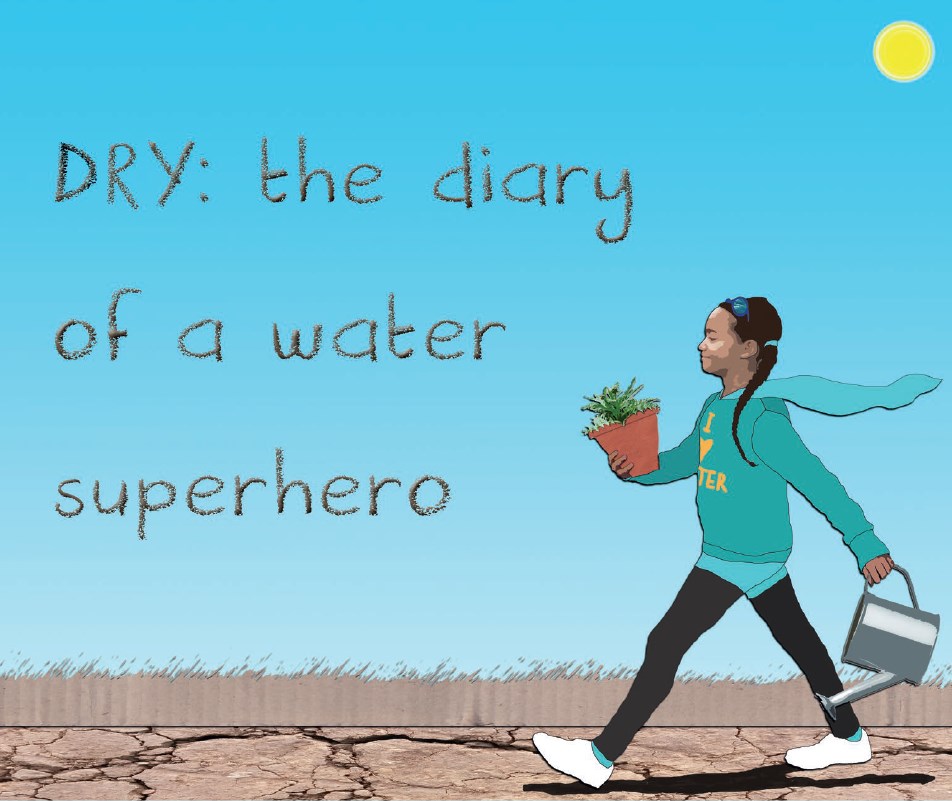 The book, its concept and storyline were co-produced by Prof Lindsey McEwen, Luci Gorell Barnes, Verity Jones, Sarah Whitehouse and Sara Williams as part of About Drought, with illustrations by Luci Gorell Barnes.
A link to the online version of 'DRY: Diary of a Water Superhero' and the teacher's notes will be available here after publication. Further resources will include lesson plans for KS4&5.
For older students: Water Futures
Water Futures is an interactive visualisation tool stringing together several different models, which allows users – including students under guidance – to explore how water resources move throughout London. Models in general allow researchers, engineers and decision makers to envision different possible scenarios or outcomes. The models used in this tool are from Thames Water, a weather model from the University of Bristol and a water resources model from the University of Oxford called the WATHNET model. Water Futures was developed by the MaRIUS project working with Thames21, a community project that aims to provide education, improve rivers and improve the quality of life of people in the community by enhancing waterway environments.
Further activity sheets and teacher's notes will be added as they become available.