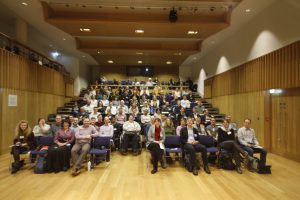 Thank you to all the guest speakers, presenters, poster pitchers and delegates who joined us from the UK and around the world for our Drought & Water Scarcity Conference on March 20-21.
The impressive range of data, topics, in-depth knowledge and communication insights demonstrated the breadth and interdisciplinary nature of the research that makes up About Drought.
We are preparing a post event e-pack that will feature content from the event and will be emailed to delegates.
Coming up we have workshops aimed at those using our research. If you would like to be notified of these and our other events, please subscribe to our programme newsletter via our homepage (bottom left) or email info@AboutDrought.info.